Projects

The Chelsea Symphony
Dr. Aubin serves as an Artistic Director for The Chelsea Symphony in New York City. The Chelsea Symphony is a dynamic, self-governing ensemble with a major cultural presence in Manhattan's Chelsea neighborhood. It presents music of the highest caliber while upending the traditional hierarchy of the classical orchestra: our musicians rotate as featured soloists, conductors, and composers.

Jackson Symphony Orchestra
Dr. Aubin is the Music Director and Executive Director of the Jackson Symphony Orchestra in Jackson, Michigan. The JSO present 5 signatures series concerts, 3 pops concerts and several non-classical (Music-on-Tap) concerts each year. The JSO owns its facility, which houses its Community Music School and has a 4 million dollar endowment.
Fernande Breilh Decruck
Dr. Aubin is the foremost scholar of the French composer Fernande Breilh-Decruck. He has earned multiple research grants to study her significant life and work. A champion of the critical role of women in composition, Dr. Aubin is working to promote Decruck's newly discovered lost music. He has edited and created critical editions of her work, which are now in the process of publication, and has organized performances of Decruck's music in the United States and abroad.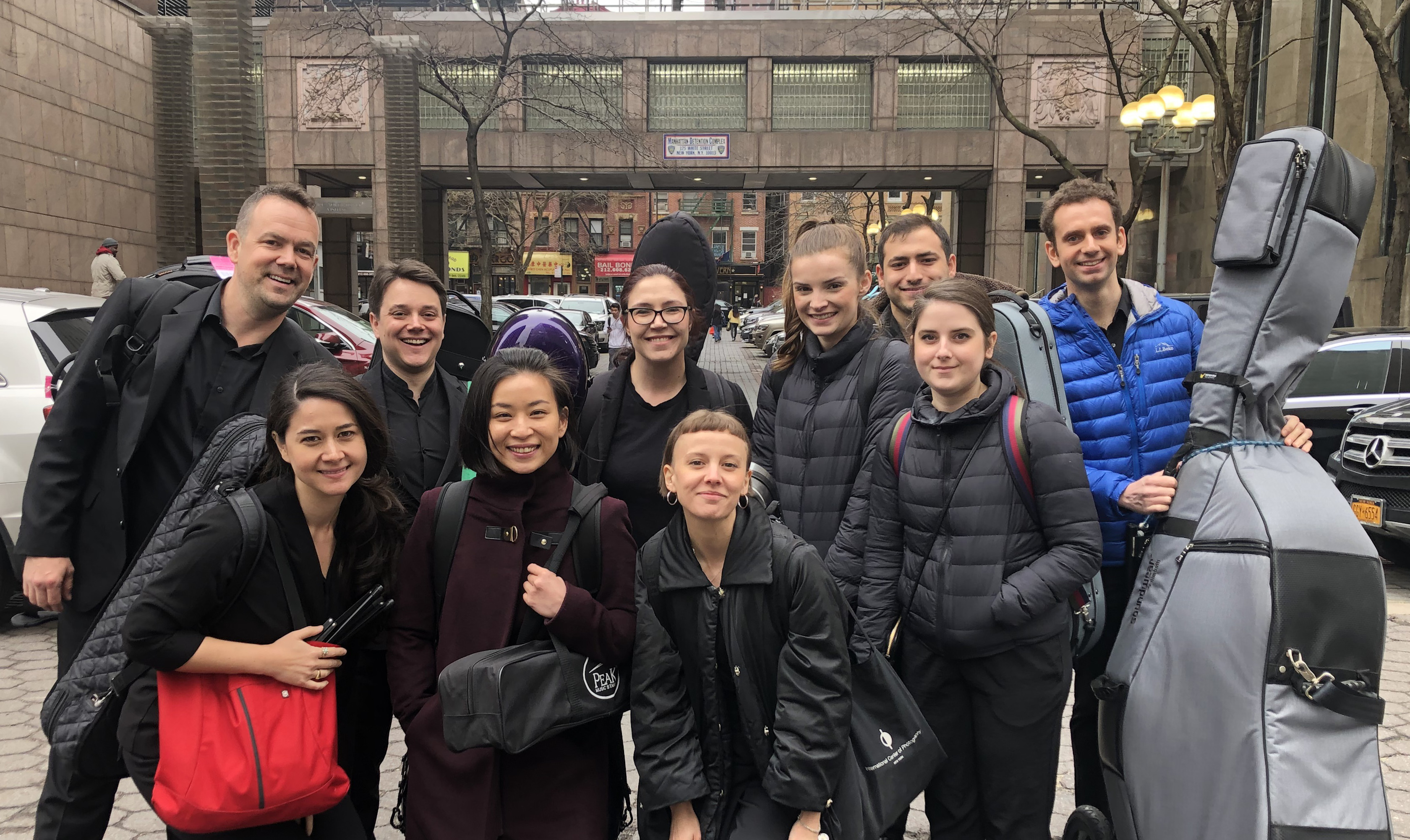 The Chelsea Symphony at Rikers
Members of The Chelsea Symphony and Dr. Aubin have designed and conducted a series of outreach concerts for inmates on Rikers Island through a continued relationship with the NYC Department of Correction.

The Chelsea Symphony at AMNH
Dr. Aubin has collaborated with the American Museum of Natural History for EarthFest. TCS performed under the whale in the Milstein Family Hall of Ocean Life for EarthFest 2018. Future collaborations are currently being explored.
Mozart in the Jungle
Dr. Aubin and members of The Chelsea Symphony served as background musicians, actor coaches and consultants for the Golden Globe award-winning television series Mozart in the Jungle. Additionally, Dr. Aubin was the off-camera conductor for the season 3 episode "Not Yet Titled", which featured a live recording of TCS musicians performing excerpts from Olivier Messiaen's Turangalîla-Symphonie.